BIM CONSULTANCY
XCS tailored BIM consultancy according to our clients' specific needs, requirements and budget. Our aim is to ensure that our client's transition to VDC & BIM is smooth and seamless. We also assist them to obtain achievable results for their BIM projects through an effective and efficient manners.
Our BIM Consultancy includes:-
• BIM Consultancy for Owner/Developer
• BIM Consultancy for Consultant
• BIM Consultancy for Contractor
• BIM Project Consultancy
• BIM Solutions Consultancy
For more details, contact us now.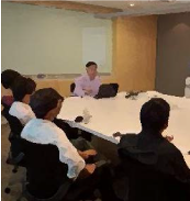 BIM CONSULTANCY • BIM TRAINING • BIM SEMINAR • BIM MODELING • BIM SOLUTIONS