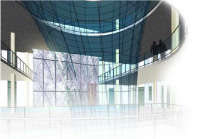 Xcube Solutions Pte Ltd (XCS) is incorporated in Singapore in 2010 with the intention to share the knowledge of BIM to the building professionals in Singapore. Supported by Xcube Architects, XCS accumulates our BIM knowledge and experiences through actual project works and translate them into relevant and constructive solutions for our clients. Our business has since grown from strength to strength over the last few years and we are currently leading many major projects in the building industry in the area of BIM for Owners, Developers, Consultants and Contractors.

XCS specialises in customised BIM Consultancy, BIM Training & Workshop, BIM Seminar, BIM Modeling and BIM Project Solutions. We are building professionals armed with BIM knowledge and experience. We believe that BIM is the new building process and business tool for the future of the building industry.
Our BIM solutions are tested and proven before adoption and implementation. We strive to always be part of the integral team with our clients in business and projects to ensure the common visions and goals are achieved.
BIM CONSULTANCY • BIM TRAINING • BIM SEMINAR • BIM MODELING • BIM SOLUTIONS